In Vietnam as in a lot of other countries in the world, the organization of stay in a tourist agency is subject to strict conditions.
Article 40 Chapter IV of Vietnam Tourism Law states that all companies participate in all activities related to international tourism must hold two compulsory licenses:
The license issued by the Registry Office of the company of the city where the company is based
The license of the operator issued by the Vietnam National Tourism Administration (The government department responsible for the management of all local travel company)
You will find these licenses granted for Asiatik Vietnam at the bottom of the page.
The certificate of registration in the Registry Office of the company of the city of Ha Noi.
The license of an International Tour Operator, number GP-01-182 / 2010 issued by the Vietnam National Tourism Administration.
These certificates are issued after verification by the government of the documents to be provided, the various conditions to be
fulfilled and the procedures to be performed:
A deposit of 15 000 USD must be deposited with a local bank controlled by the Vietnam National Tourism Administration. This procedure was set up to fully compensate customers found to be in default (bad qualities of services provided or any claim from customers, etc ....).
The presence of a competent team, with a vast portfolio on tourism is required: Its guides all have an official authorization issued by the National Tourism Administration
A set of equipment that meets the standards in the context of the work is required: Headquarters, telecommunication equipment, means of transport,...
In addition to these mandatory procedures, the entire Asiatik Travel team commits itself morally:
+ As for the quality of the services provided during your trip whatever its duration.
+ As for the reimbursement of the smallest performance judged to be of poor quality.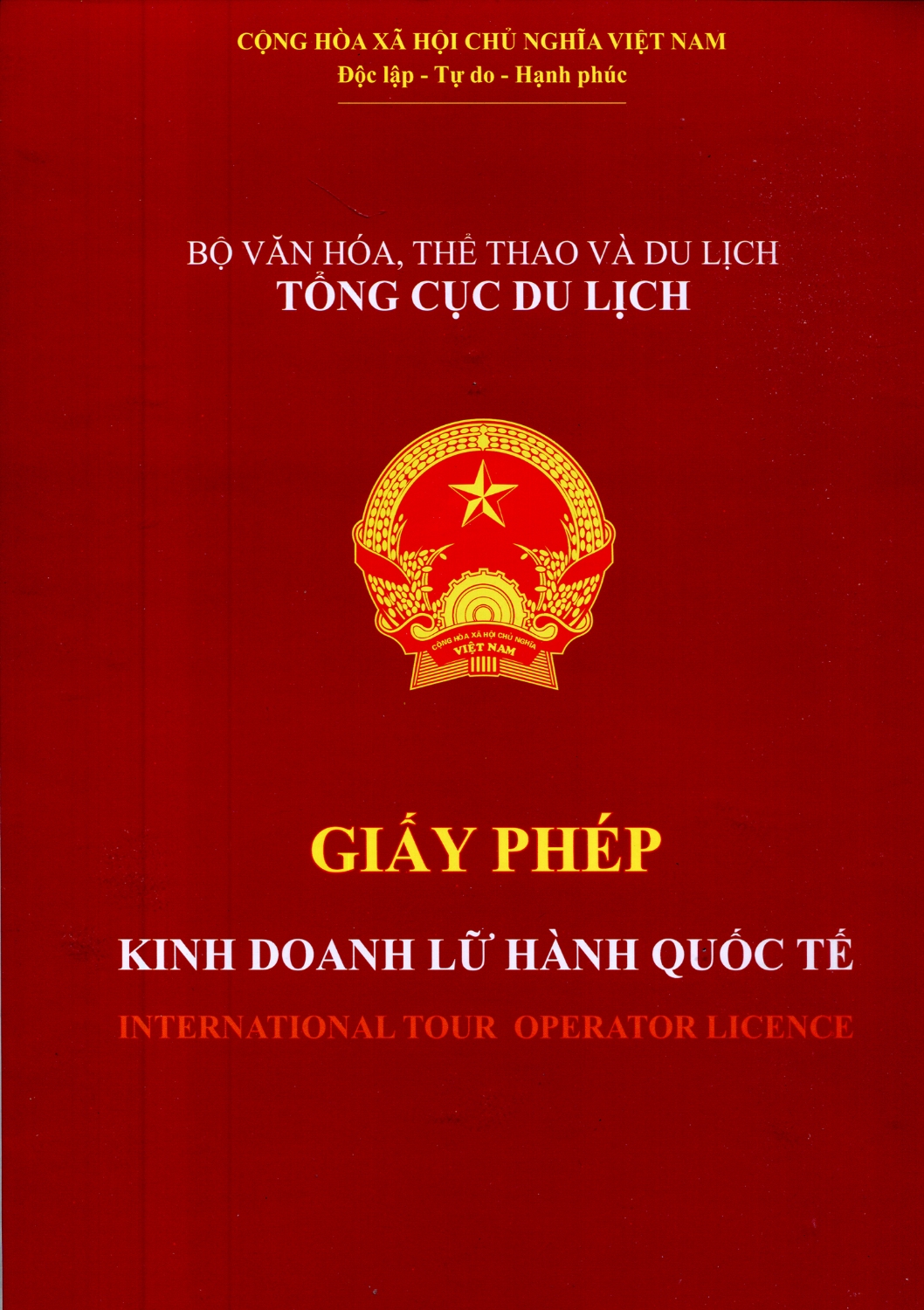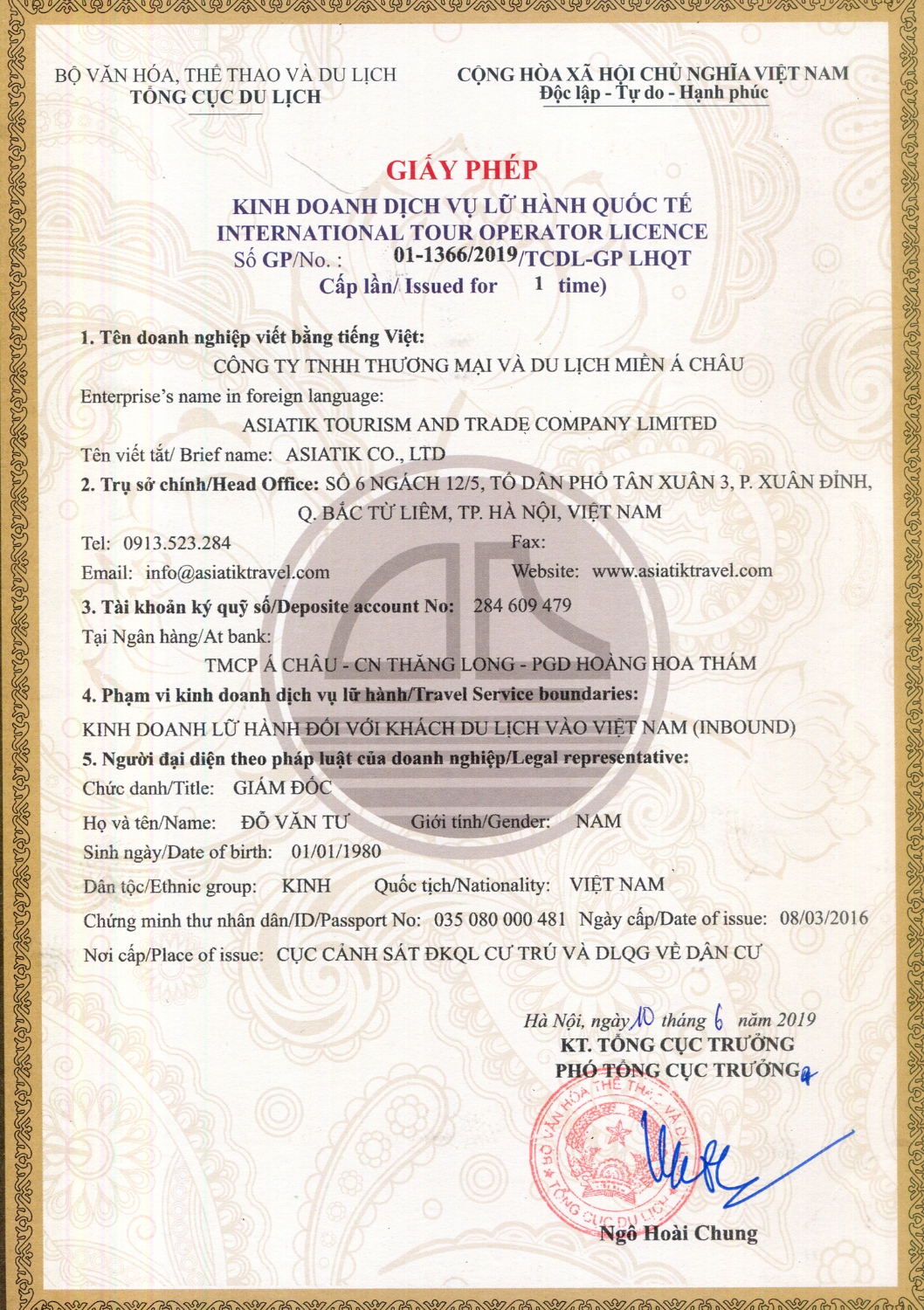 OUR COMMITMENTS
Local agency based in Vietnam
: To realize your dream of traveling in Vietnam, we are your key to open your door without passing an intermediary and we will develop trips respecting and agreeing with our customers
100% tailor-made travel:
As we base in Vietnam, this allows us to understand our country as our pocket to offer you 100% customized trips and off the tourist trail or mass tourism
Passion:
Our passion for travel constantly encourages us to discover new places, new itineraries or new visits for you, which allows us to satisfy increasingly diverse requests.
Quality and price
: We are faithful to our service providers with whom we have been working for a long time, which guarantees quality services at very competitive prices.
Customer Respect and Advice:
Respect for our customers and the ability to build trusting relationships with them are our priority. We add an important advisory role to help them make the right choices and optimize their trip.
Professionalism and know-how
: Each of our specialists is responsible for a region and has at least ten years of experience
Flexibility, Speed, and Efficiency:
All your orders will be answered in a fast way. All your trips can be modified flexibly according to your wishes but always very effective