It is one of the main market towns in the area, where several ethnic minority groups such as Hmong, Dao, and Giay live. Sapa first appeared in Vietnam national map in the late 1880s when the French disembarked in highland Tonkin. The first permanent French civilian resident arrived in Sapa in 1909, and by 1920, many villas were being built in this area by prosperous professionals.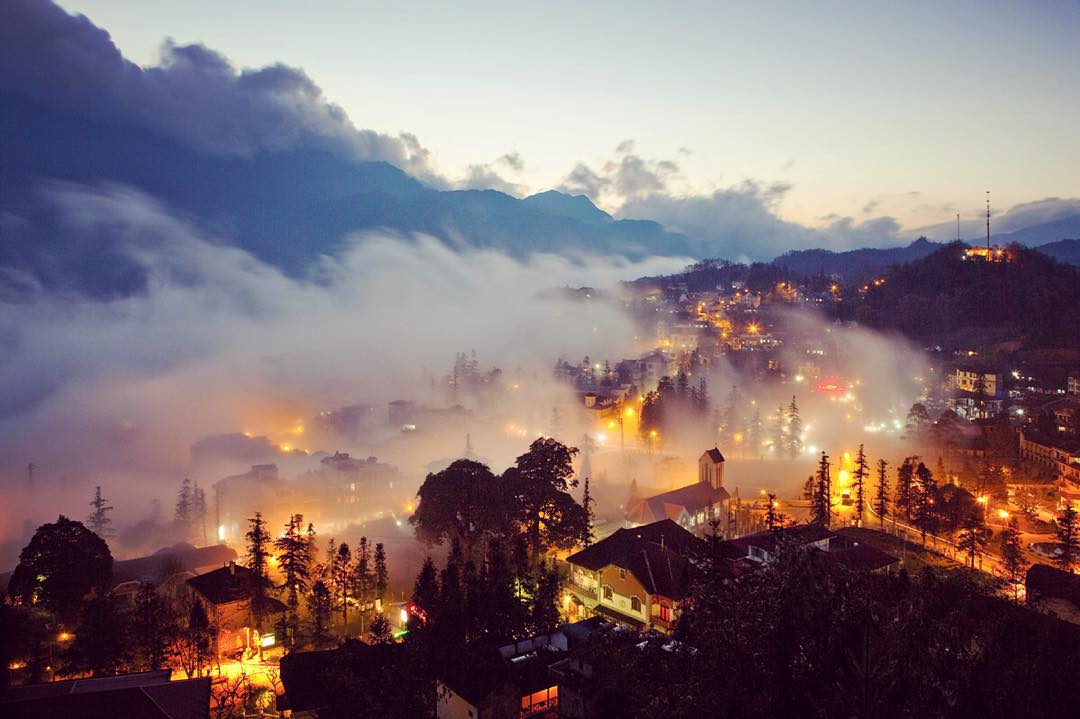 Going through many ups and downs, nowadays, Sapa is the prominent holiday destination, favored by both locals and foreign tourists. You can go climbing the highest mountain in Indo- China is Fan Si Pan can be found in Hoang Lien National Park, which is an attraction in itself. The park covers a picturesque mountain landscape and several forests and serves as the habitat for a diverse set of animals. Some species can only be found in northwest Vietnam and are highly endangered.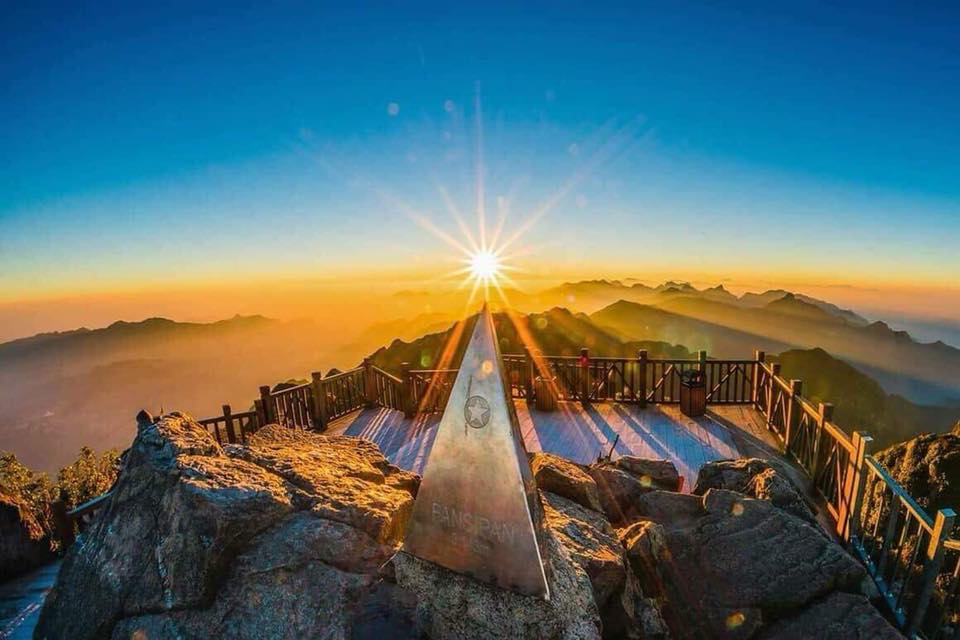 Nature lovers will truly appreciate this park. If you want to visit the roof of Indo - China, we will give you some advice. the best months to go are from April to May, because it's warm and the flowers are in bloom, but anytime from October to May is usually okay as well— just be prepared for colder temperatures and quite a bit of fog during the winter months. Avoid hiking from June to September. It's the rainy season and makes for very wet, difficult climbing (plus it's outright dangerous!). Bring warm clothes, temperatures up in the mountains can get very cold, especially at night during the winter months– but it can even get cold during the summer, so be prepared. You'll also want a raincoat so you can keep dry! The hike can be wet and slippery, so you'll want some sturdy, non-slip boots. Rubber boots are a good idea because they'll keep your feet dry. You can't forget the camera to take moments.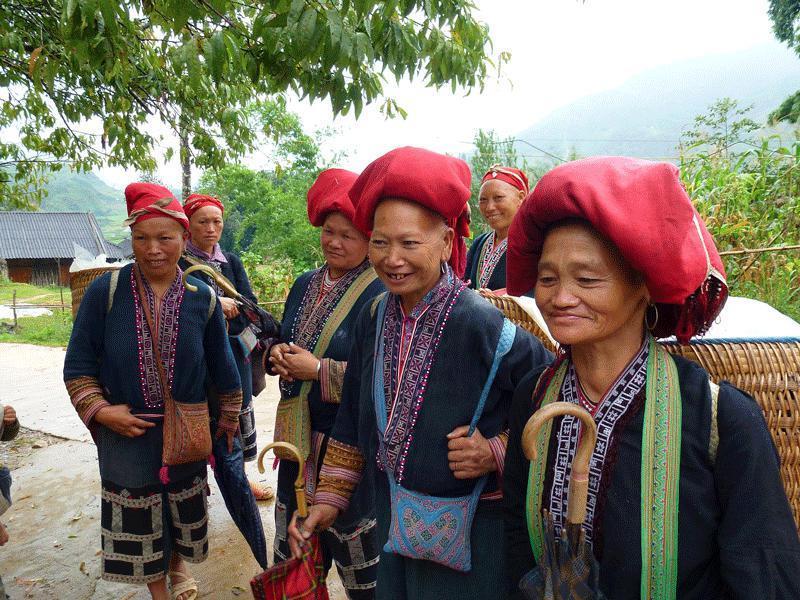 The town of Sapa is where ethnic minority people gather, trade or sell their farming products such as rice, corn, fruits, as well as handicrafts and souvenirs to tourists. Spending time visiting ethnic minorities' villages, observing their daily's activities or even living homestay, to understand more about their culture is now the top priority of visitors, especially international ones. A trip to Sapa would more meaningful with participatory activities, such as learning to make handicrafts or helping the locals with farm work! Chances are these boys and girls will tell you lovely stories about their traditions, their lives or even ask you to join their family activities.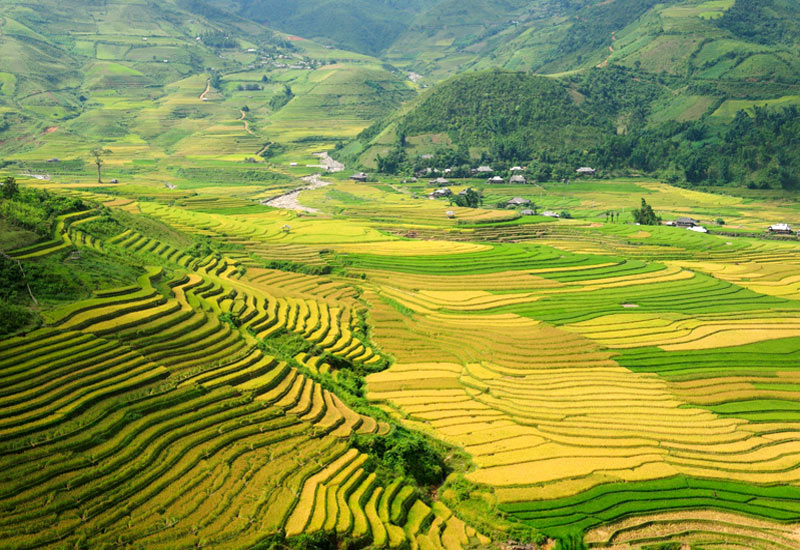 Like most rural areas in Vietnam, there are no shopping malls in Sapa. Instead, shopping takes place at markets where locals buy (and sell) an assortment of goods. Fresh ingredients, handicrafts, and clothing are plentiful. Tourists can also purchase souvenirs. There are also lots of faux-tribal goods that have come straight from a factory in China. Located next to the bus station, Sapa Market is open daily from 06:00 to 14:00. The town is very small, so it's easy to find this local market. The most popular day to visit is Saturday. It was made famous mostly because of the 'Love Market,' wherein teenagers from the tribes go to town to find a partner.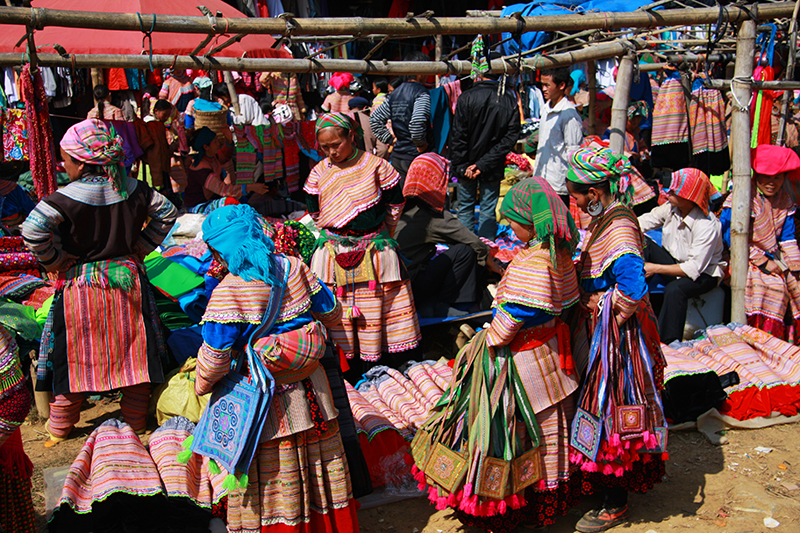 The Bac Ha Market and Coc Ly Market are good alternatives for those who want to experience shopping the way locals do without being dampened by commercialization. If you want to visit these Tribal markets, you should book a day tour from a travel agent in town. Every Sunday, the different hill tribes that meet in the morning to sell their wares make up the Bac Ha Market. Unlike the Saturday Market, this is more about local business than tourism. The market is open until noon, but the best time to visit is between dawn and late morning. If you miss the Bac Ha Market, you can wait until Tuesday for the Coc Ly Market, which is smaller and less varied. Sapa's specialties are another reason attracting more and more tourists traveling to this town.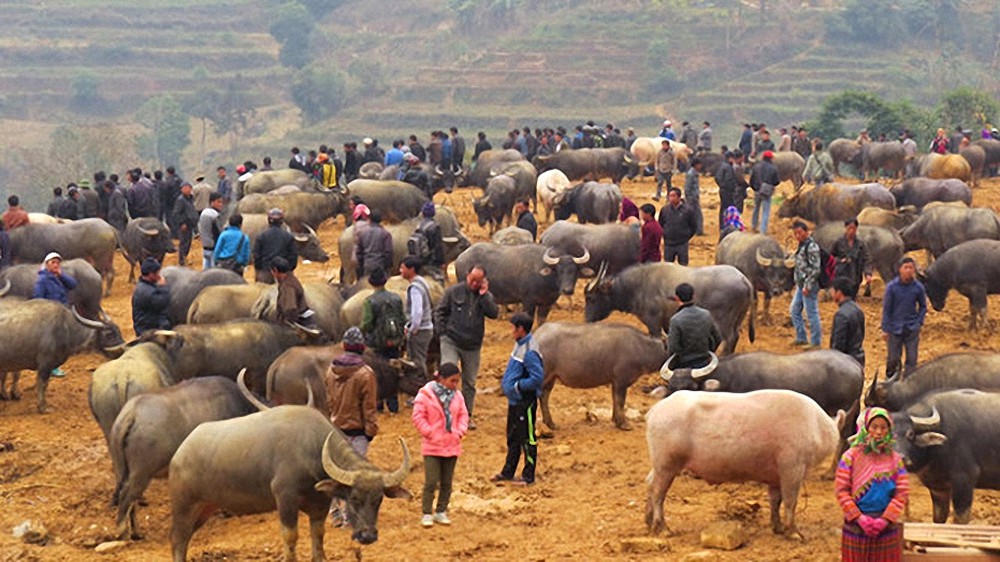 A wide range of sub-tropical vegetables such as white cauliflower, red beet, or chayote is planted here. Some dishes will be a must to enjoy for every visitor - boiled chayote consumed with sesame or "lon cap nach"- pig carried under the armpit, which is home pigs but is raised in the field or forest. The cool weather of the region makes barbecued meat and fish with mushrooms and vegetables the most preferred street foods in Sapa. People grill corn, sweet potatoes, dumpling, bamboo-tube rice, or even eggs as well. Nevertheless, tourists can try many other local foods like purple sticky rice or "Thang Co"- horse meat right in the Sapa market. More surprisingly, Western restaurants, from Italian to French ones, can also be found around the center of Sapa, at a very reasonable price. Visitors can choose to go to Sapa by train or car, but the train is more advisable because of the long and bumpy road.