With well-preserved wild landscapes, a very diverse and abundant flora and fauna, the Pu Luong nature reserve has become a fascinating destination for all lovers of nature and serenity The Pu Luong national nature reserve is located in the Quan Hoa and Ba Thuoc districts of the Thanh Hoa province, about 5 hours by car from Hanoi. This reserve, which covers an area of ​​17,662 ha, was founded in 1999 and is considered to be the largest forest area on karst in northern Vietnam.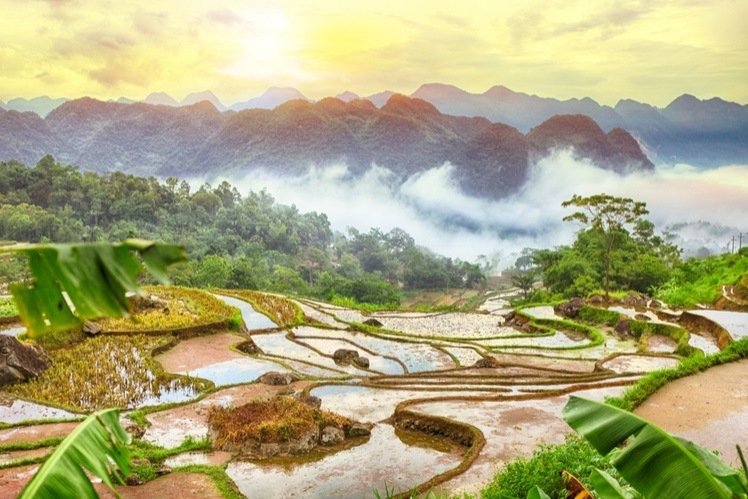 This area is divided by the three different types of forests: jungle on the low land, mountain forests and massive bamboo and shrubs. , ic, we have identified 1,109 species of vascular plants including 42 endemic species and 4 listed in the red book of the world. This place is also home to 598 species of animals, birds and reptiles including 51 in the red books of Vietnam and the world (26 mammals, 5 bats, 9 birds, 5 fish fresh water and 6 reptiles). it is home to the second large white-headed gibbon population, a kind of animal particularly protected in Viet Nam, after the Van Long Nature Reserve (Ninh Binh province), with around 31 to 38 individuals.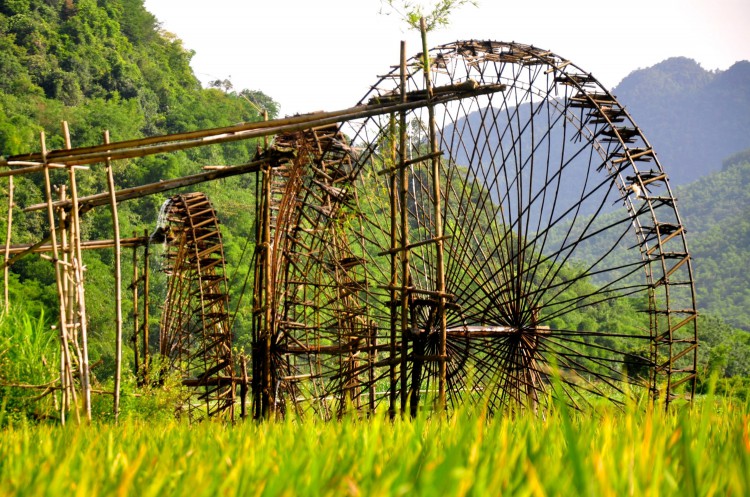 Visitors can cross ethnic villages clinging to the mountainsides, admire terraced rice fields and forests, verdant jungles, visit prehistoric caves, pass close to many norias - hydraulic machine of several minority ethnic groups allowing to water the water using natural energy by the current of water to irrigate rice terraces
For adventure fans, conquering the highest Pu Luong peak at 1700m altitude is an unforgettable experience. A magnificent view of nature and the surrounding peaks replaced by difficulties and fatigue on the trek path
rice terraces
In the area, several ethnic Thai villages scattered offer tourites a wide choice to stay with the locals. It is an opportunity to seek to understand the customs, traditions, tasting the cuisine, discover authenticity and meet during walks or hikes in the fabulous settings of rice terraces and karst peaks by sharing the conviviality with the locals through exchanges of folk dances, songs and music.
Join a craft workshop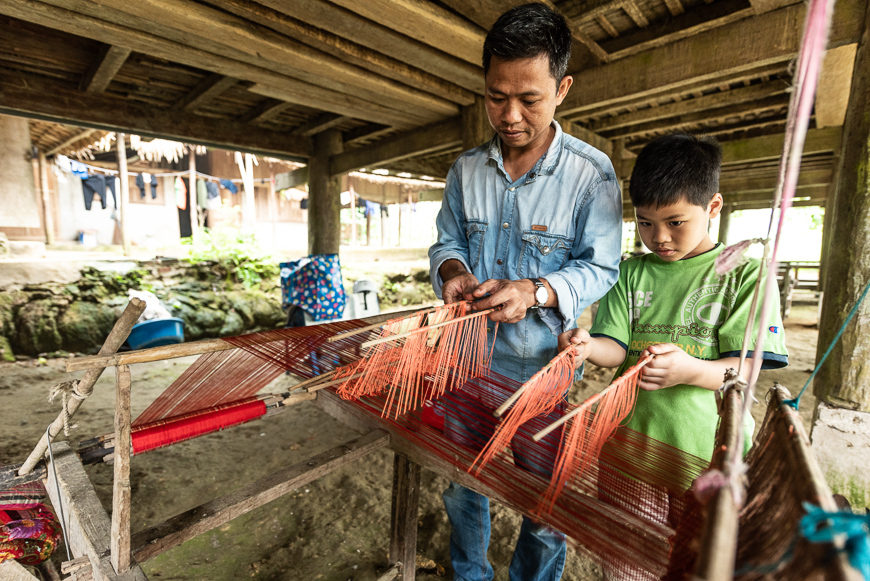 Long-established ways of living have been passed down for generations in Pu Luong. The Thai people have kept the habits of their ancestors as an important part of their culture and community. Weaving, embroidery, basket making and bamboo furniture are all key skills for the Thai people. Take the opportunity to learn about any these traditions with a craft workshop during your stay. You'll not only learn something new but also support local enterprise and help preserve these timeless traditions.
Tasting of local cuisine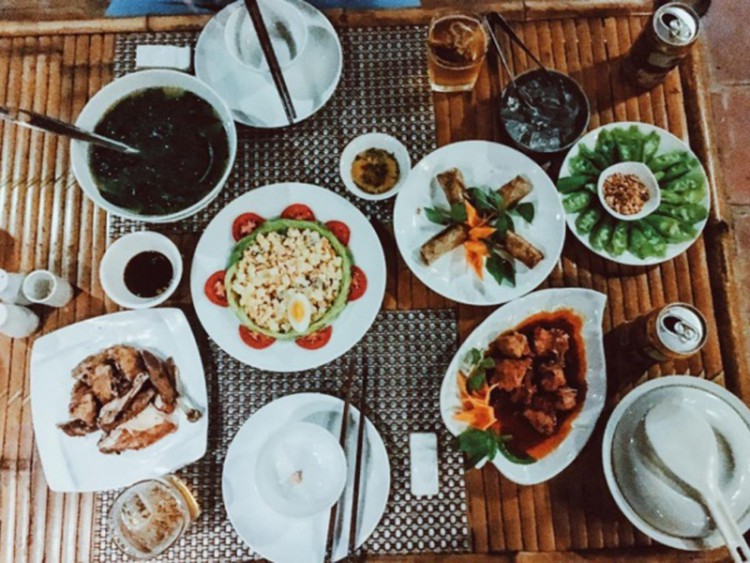 There's nothing more delightful than food made from ingredients grown right in the area. Pu Luong is home to an amazing array of vegetables such as baby pumpkin leaf, green beans and bamboo shoots. With so many freshly harvested options, you're likely to find a few new favourites on the table. For a real Pu Luong lunch or dinner, try the locally raised pork and grilled mountain snails dipped in fish sauce.
Enjoy the authentic homestay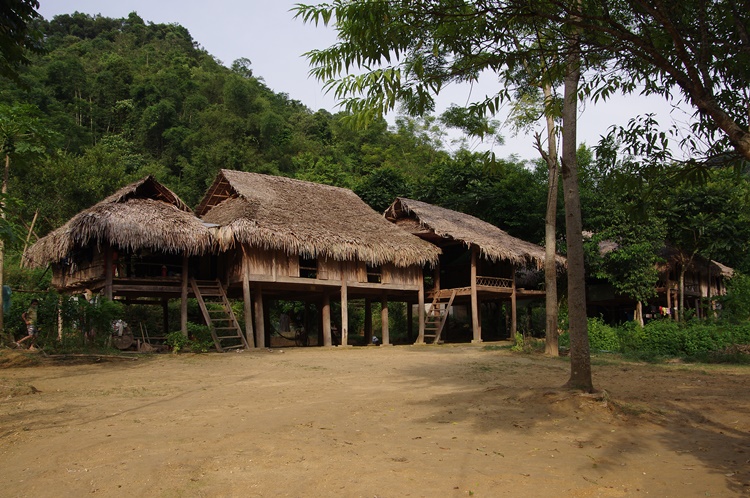 Apart from the magnificent lodges, bungalows. Homestays make up the majority of accommodation options in Pu Luong. The good news is, each one is secluded and tranquil and you can take your pick from mountainside huts to stilted homes in the rice terraces. While there are also a handful of retreats, lodges and even treehouses on offer, homestays will give you a memorable experience deep in the serenity of the reserve.
With karsts, jungles, rice terraces, rivers, waterfalls and natural pools, houses on stilts topped with thatches for villages to paint, seaweeds and hanging wooden bridges) Pu Luong becomes a privileged destination if you are looking for a well-preserved corner of nature to discover in all