It's another invaluable gift from the Vietnamese Motherland that really make its names a better favourite. This supernatural spot is located in Ha Giang Province, which will take you about 6 to 7 hours to travel by car. Or if you a crazy tourist, travel by motorcycle is an exicting idea that can helps you to enjoy the whole trip enormously.
Overview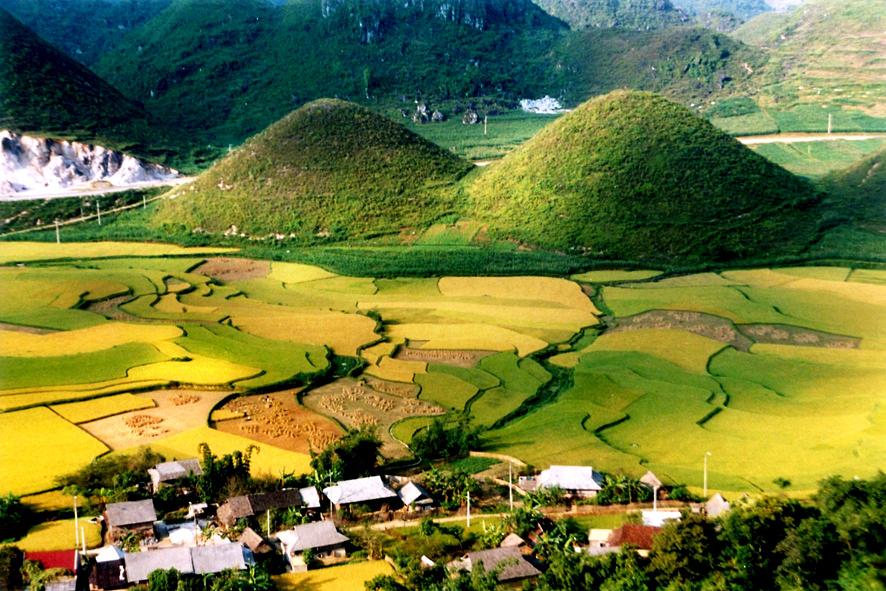 The best reason why this stone plateau is a must visit place is because it is special. Some people will ask what it is special for? The exact answer is now announced. Firstly, it a magnificent plateau that spreads out over four districts of Ha Giang Province, Quan Ba, Dong Van, Yên Minh, Meo Vac. Larger as it is, the bigger intense values that it contains. That's why the geology here is so much in respect of every geologist that have entirely catches a sight. It's also the reason why it was recognized as a global geopark by the GGN(Global Geoparks Network) comittee from the prestige UNESCO on the March of 2010. This is the first title that a Vietnamese landmark has ever achieved and the second in the Southeast Asia area.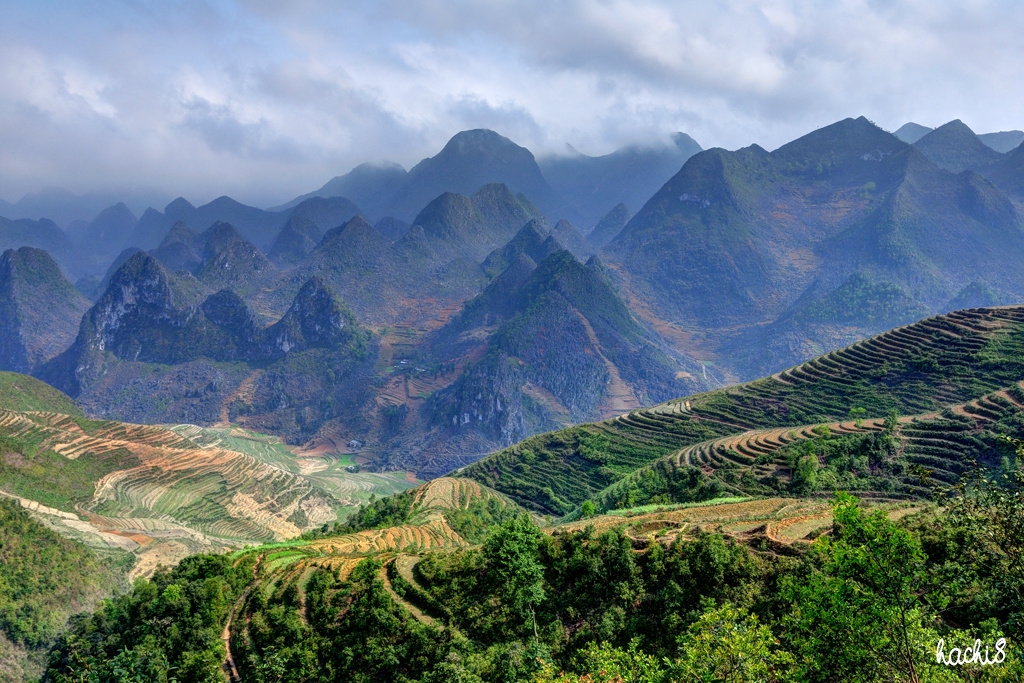 The stone plateau is located in the Northern of Vietnam.This area has an acreage of around 2300 kilometres squares, a large area that can satisfy you for every moment travel on every minute. The plateau has many limestone areas located close to the North line, with a rather steep slope. The valleys, rivers and streams are severely divided. There is rain from April to September, but there is a shortage of water in the dry season (from October to April).The area was found of the plenty of the many old and precious fossils that really help to enrich the area's profile. These fossils have an awesome age of development that every "Wow" has just shown the profit. According to scientists from around the world, their ages are no lower than 400 hundreds million years, showing that the area must have developed from another historic era. At present,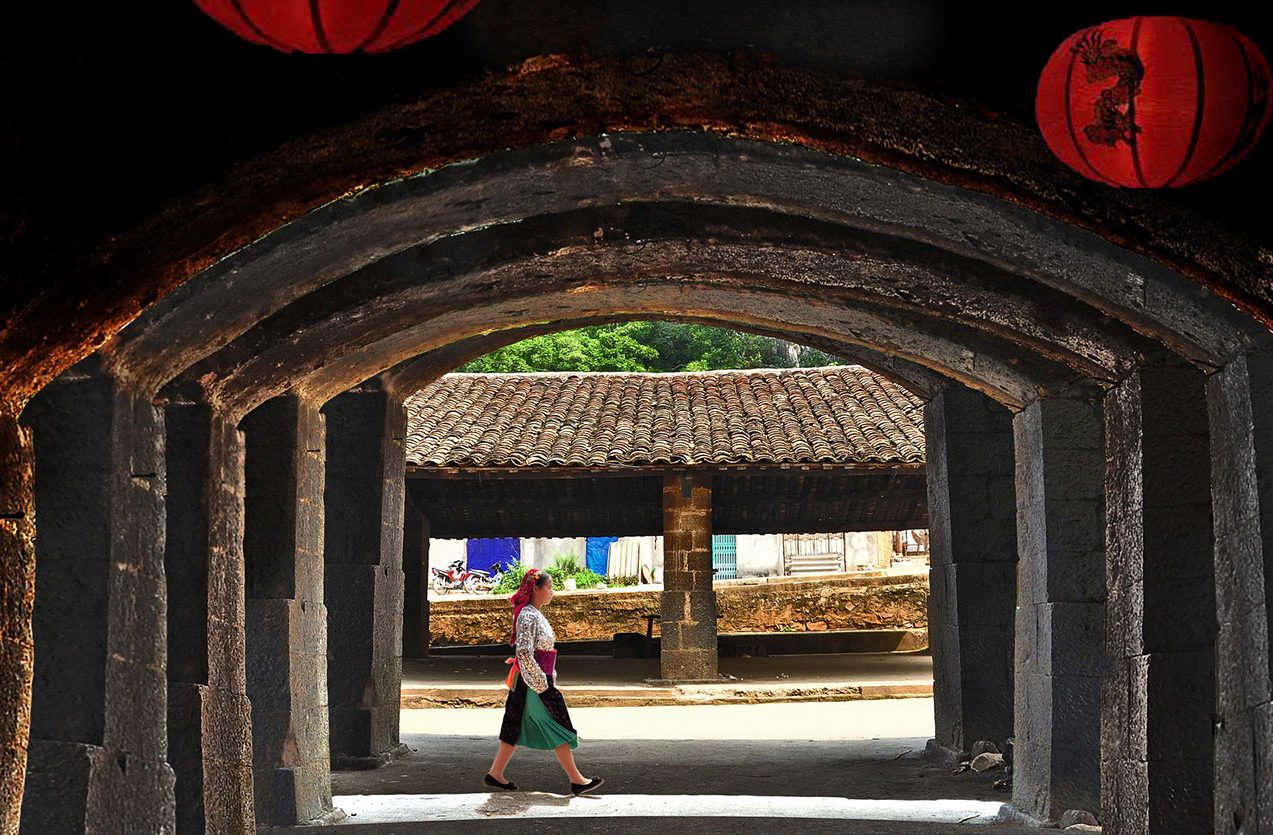 Dong Van stone plateau area is home to about 250,000 people belonging to 17 different ethnic groups of Vietnam. Since April 2010, Dong Van stone plateau profile has been submitted to UNESCO for recognition as a global geopark. This is also the first global geopark of Vietnam.This tier overview is just another view from one of the world's most incredible landmarks. One more example to say about the fantasy of the area is that when it's has a height about 1000 to 1600 metres above sea level, it still has a lot to offer the best to the tourist such as biodiversity. Rarely in the world that we could ever see such an amazing and overpowering spot in the world
Reason to become worldwide famous and global geopark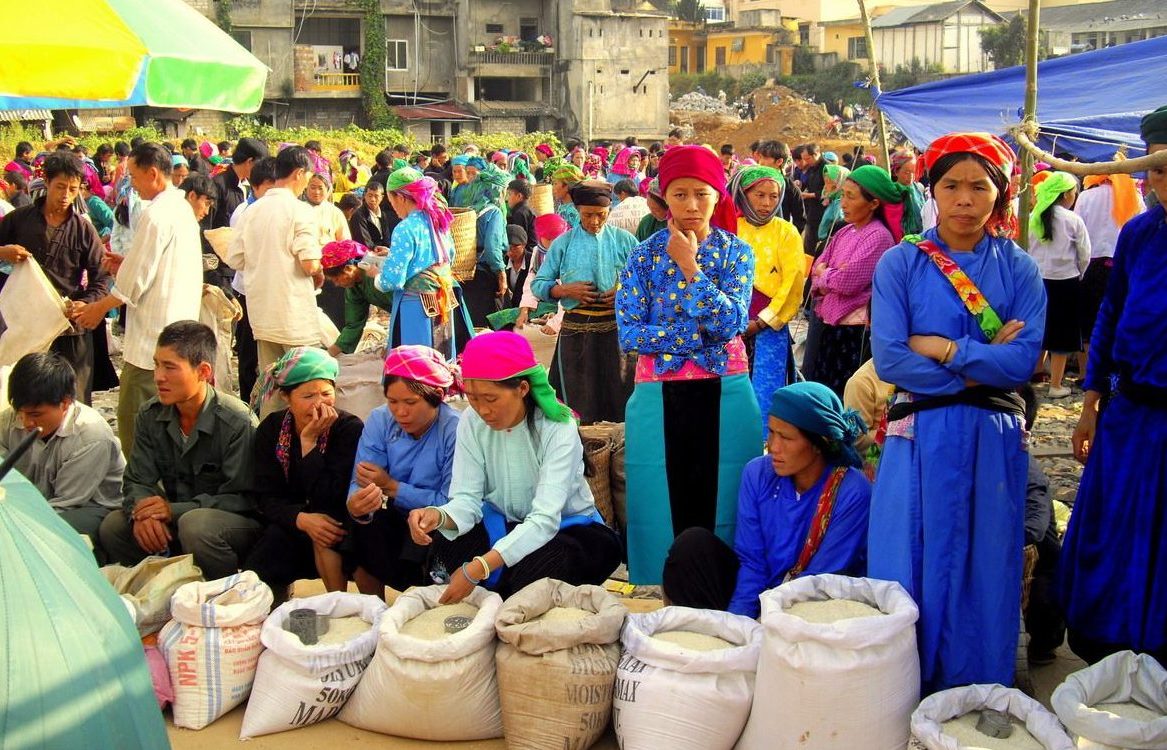 Being overviewed to be the only, the number one geopark in Vietnam, going in details might help us to know clearly more about the plateau's profile which has not been clearly revealed yet. Its profile is really being reported and marked positively by UNESCO for three main reasons. Firstly , the landmark has a rather abundant amount of natural resources that offer very much to the nation's improvements. According to the recent statistics, the pleau has 53 mines and mines that have been licensed by the Provincial People's Committee and the Ministry of Natural Resources and Environment for nearly 40 enterprises exploiting iron, Mangan, Lead - Zinc, Antimony, Tin minerals - Vonfam, Mica , Kaolin. Moreover, Dong Van Plateau has 80% of the limestone area, which is made up of very different conditions and development stages. Knowing this we can find out that environment is the second preresquesite that why it was chosen doubtlessly. This does not rely so much. According to Vietnamese Institute of Geosciences and Minerals., the stone plateau has 11 different geologic stages which are: Chang Pung, Lutxia, Sika, Làng Xảng, Si Phai, Tốc Tát, Lũng Nậm, Bắc Sơn, Đồng Đăng, Sông Hiến and Hồng Ngà. Among of them Chang Pung is the most historic with the age of 545 million years.The enviroment here also has got 17 ancient creatures fossils, help the scientists to seek the marvellous history of the Northern Vietnam.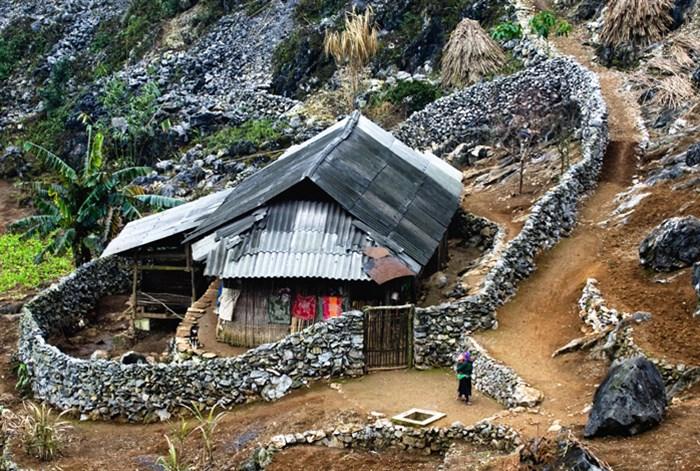 Finally, as special as it is, by we that mostly help the plateau to reach its prime, which GGN really interests in is its cultural heritage. Besides the values ​​of geology, geomorphology, landscape ... Dong Van rock plateau also contains the traditional cultural values ​​of ethnic minorities such as Mong, Dao, Lo Lo, Pu Peo ... People of the region Dong Van high lives together with rocks: cleaning stones to build houses, to have arable land; cut stone to find fresh water ... Stone built into a fence surrounding the village, stone kept water, kept the land to have terraced fields, and stone built into a forest, ramparts to protect the national border.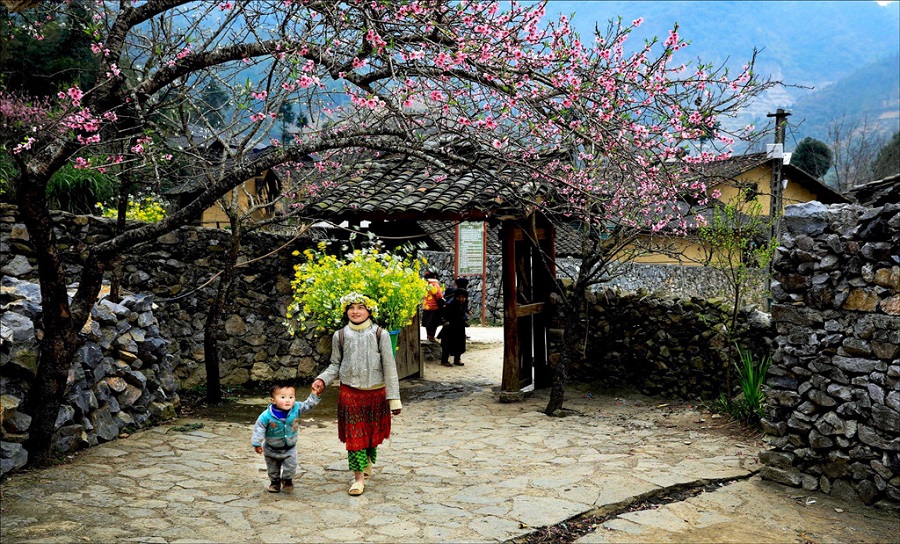 The stone plateau is also home to many recognized national landscape relics such as Vuong's architectural monuments, Lung Cu flagpole, Dong Van old town, Ma Pi Leng pass, etc.
National preservation ultimate mission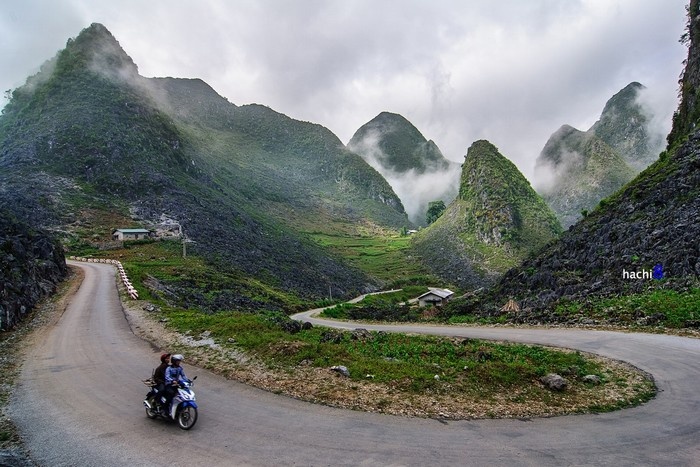 At the moment, Ha Giang Province's people are doing their best to prevent the geopark from being ruined behind the time. Natural resources, culural heritage, geology matters,… everything is going all out to make it perfect, everything which is now relying on the local authority and national government's hand. For example, Ha Giang has banned on the business of exploitation of natural resources and geology values. The province considers this as the best motivation and premise for attracting domestic and foreign tourists to visit and admire and travel on the stone plateau.
Along with that, the Dong Van stone plateau - the owners of the new world heritage - have the conditions to join hands to protect the precious heritage of mankind.